HOME


WEB MAIL
BEACH
WEATHER
HOTELS/MOTELS
REAL ESTATE
VACATION
RENTALS
RESTAURANTS
DINING
OUR TOWNS
FISHING - BOATING
CHARTER BOATS
SHOPPING
NIGHTLIFE
THE OCEAN
THE BAY


Delaware Apparel
Shark Reproduction
---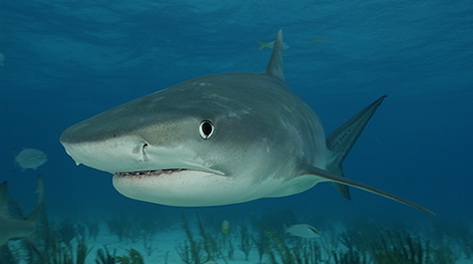 Sharks divide into two groups for reproduction purposes -- live-bearers and egg-layers.
The larger species produce live young that are fully formed, miniature versions of their parents and one pregnancy can bear from 2 to 50 young.
Mother sharks, however, offer no food or protection for their young. They may also eat their babies.
Young sharks do have a fighting chance, though, as they are born with a full set of teeth and the ability to swim.
Sharks Common to the Delaware-Maryland Coast

Number of attacks in Delaware from the International Shark Attack File
* Much of the information on this page courtesy of the University of Delaware Sea Grant Marine Advisory Service.
---
If you would like your business listed on Beach-net Contact us here!
Delaware Web Design & Internet Advertising - Coastal Images Inc.
Home | The Ocean | The Bay | Things To Do at the Beach | Restaurants & Dining | Hotels - Motels & Lodging Shopping | Beach Directions | Our Towns | Beach Real Estate & Vacation Rentals | What's New
What's Here | Beach Weather | Our Advertisers | Beach Maps